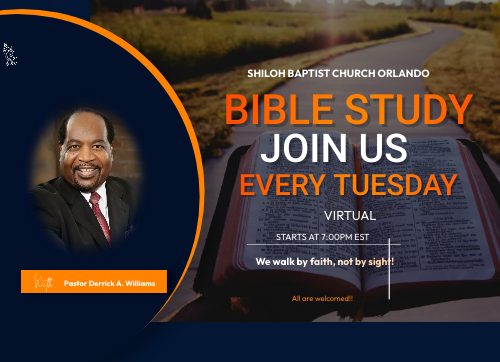 Bible Study
Gather your bible and join our online Interactive Bible Study as we dive deeper into the Word of God and learn how to be more like Jesus.  Join us online every Tuesday at 7:00 p.m.
Dial in:  978-990-5389   Access Code:  147513
FOCUS STUDY: "ACTS – The Church on the Move".  The Book of Acts details the account of the work of the Holy Spirit in and through the church. It records what Jesus "began both to do and teach" in His human body, and it tells us what Jesus continued to do and teach through His spiritual body, the church.